Tanabe Exhaust
01-05-2010, 09:29 AM
Newbie
Join Date: Sep 2009
Posts: 3
Tanabe Exhaust
---
Hello there, fellow GTRers ... Been lurking around here. And I been trying to search for exhausts. I have 09 GTR and I been wanting an exhaust for it. Although my car is only a weekend toy. Not looking for super expensive exhausts... I tried searching for certain exhaust here. But could not find anything.
So... I thought about getting these things.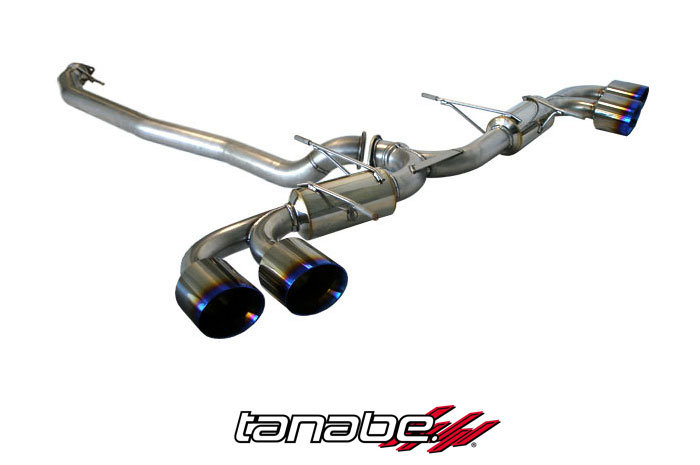 http://www.tanabe-usa.com/touringmedalion.asp?id=7
Anyone would like to shine a light on them? Anyone owns them or has any experience?
Thank you
07-21-2010, 01:57 PM
Newbie
Join Date: Nov 2009
Posts: 9
No they are not the same exhaust, The first picture is the Tanabe Medalion Touring and the other one is of the HKS Legamax exhaust.
I have the Tanabe Medalion Touring like in the first picture and it sounds amazing! got it from hipowermotorsports.com for only $1600.00

HKS legamax goes for about $2700
Thread
Thread Starter
Forum
Replies
Last Post
Engine & Turbo Tech | Engine Management | Tranny Tech
Currently Active Users Viewing This Thread: 1
(0 members and 1 guests)