i have two skyline gts-t for sale in california
04-27-2009, 04:29 PM
Newbie
Join Date: Jul 2008
Posts: 3
i have two skyline gts-t for sale in california
---
I have 1 R32 gtst with 119k kilometers 5 speed rb20det with motorex sticker in door, and I have an. R33 gtst with a rb25 det with about 16355 kilometers and an automatic transmission, nismo 320km speedo with11k redline tach. both have original paint, never in an accident, very clean cars, no rips or tears in the interior
Both the R32 and the R33 has a motorex sticker on the door stating it meets us federal crash specifications.
Both vehicles are located in southern California, These cars were imported from europe from a Registered importer,then they were brought to motorex. they have all them modified to meet the federal standards. they have paperwork certifying they were legitimately imported, still have uk title, japan title, and all legal importation papers and Also the bond release papers from the NHTSA .
You may find a cheaper skyline, but you won't find one this clean in the states with papers.
they are not registered in california, so they are being sold as offroad vehicles.
call me, steve 310-713-7101 - cell or dave (310) 839-6900
email me with anyquestions
[email protected]
vehicles are in los angeles
I have high detailed pics up
http://s304.photobucket.com/albums/n...%20for%20sale/
PM me for price if interested.
R33 pics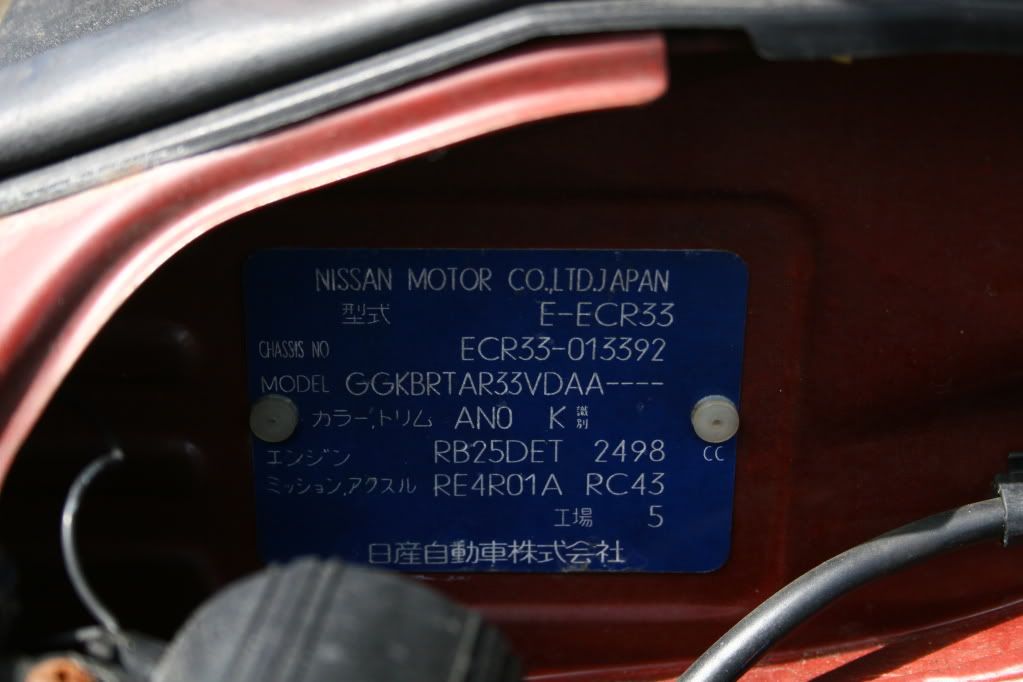 r32 pics
goto
http://s304.photobucket.com/albums/n...view=slideshow
for all the pics
PM ME or email me
[email protected]
I would am asking $14000 for the r32 and $16000 firm for the r33 -all offers will be considered pm me or email me
03-14-2012, 01:59 AM
Newbie
Join Date: Jul 2008
Posts: 3
the red r33 was sold, and the r32 red gts-t with the rb20det was stolen here in los angeles, if you or anyone you know might have this car, value's their life, and maybe want a reward, contact me immediately 310-713-7101
Thread
Thread Starter
Forum
Replies
Last Post
Currently Active Users Viewing This Thread: 1
(0 members and 1 guests)